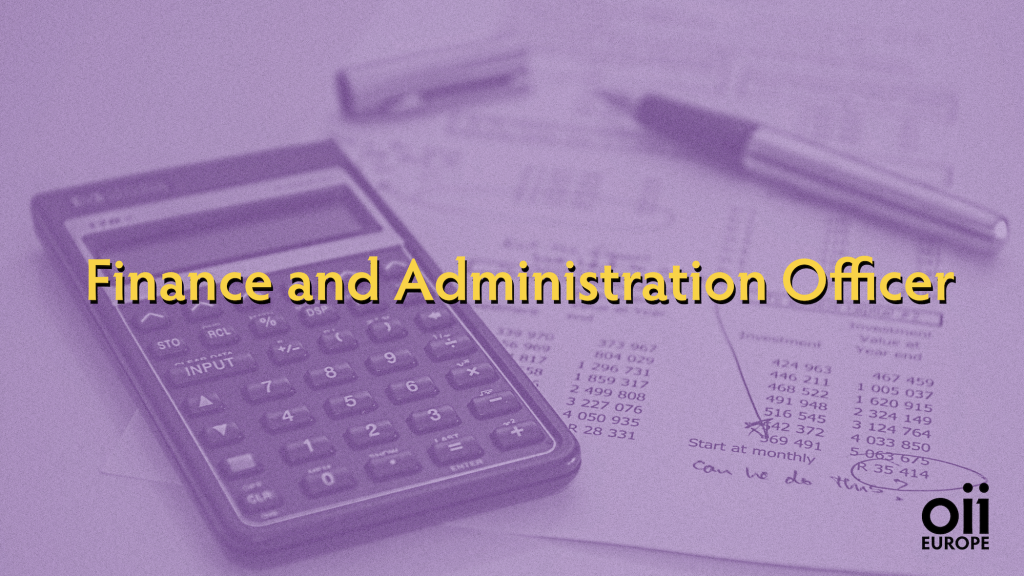 OII Europe seeks a Finance and Administration Officer (F&AO) who will manage the organisation's financial resources and implement and control, together with the ED, all finance-related activities of the strategic and operational financial planning, monitoring and reporting of the organisation. The F&AO will carry out administrative tasks related to the organisational and operational functioning of OII Europe, including its programs and projects, develop budgets and applications for funders together with the Executive Director and staff and provide management and project reports that support the Executive Director in the management of the organization, among others.
The ability to plan, prioritize and organize a complex workload is essential and experience of working for a non-profit organization or in a comparable field will be considered a strong advantage. Professional fluency in English and German will be required as you will need to be able to communicate with German tax and administrative bodies on a German native speaker level.
Deadline for the application:
Monday, 9th of August, 8pm CEST (Berlin time)
Online interviews for the position will be carried out on the 12th and 13th of August. The selected candidates will be requested to give a 10 min presentation, followed by a Q&A.