OII Europe is the only Intersex-led umbrella organisation working for human rights of intersex people in Europe.
OII Europe was founded on Human Rights Day, 10th of December 2012 in Stockholm during the 2nd International Intersex Forum.
Happy Intersex Solidarity Day & Intersex Day of Remembrance!
November 8th 2016
Today we celebrate Intersex Solidarity Day and we thank all our friends, allies and collegues who support us in our fight for Intersex Human Rights!This day is also known as the Intersex Day of Remembrance: It marks the birthday of Herculine Barbin, who was born 178 years ago, on November 8th, 1838 in France and whose memoires have been made public by Michel Foucault. On this day we also remember those intersex people who are no longer with us. We miss you all!
Find all 8 videos on the OII Europe Vimeo Channel
Intersex Awareness Day!
October 26th 2016
Intersex young people speak out about their experiences, to raise visibility and reach out to others through OII Europe Vimeo Channel's new film, 'We Are Here' in partnership with IGLYO and interACT on Intersex Awareness Day.
June 10, 2016
"European countries have been slow in recognising and upholding the human rights of intersex people and the gender diversity they represent," wrote Nils Muižnieks, the Commissioner for Human Rights, in a
ground-breaking 2015 report
on the self-determination and physical integrity of intersex people. He added: "It is urgent to end unnecessary medical treatment and surgery of intersex individuals without their consent; to respect their right not to undergo sex assignment treatment; to review medical classifications which treat variations in sex characteristics as a pathology; and to ensure intersex persons' right to self-determination by facilitating their legal recognition in official documents."
Read More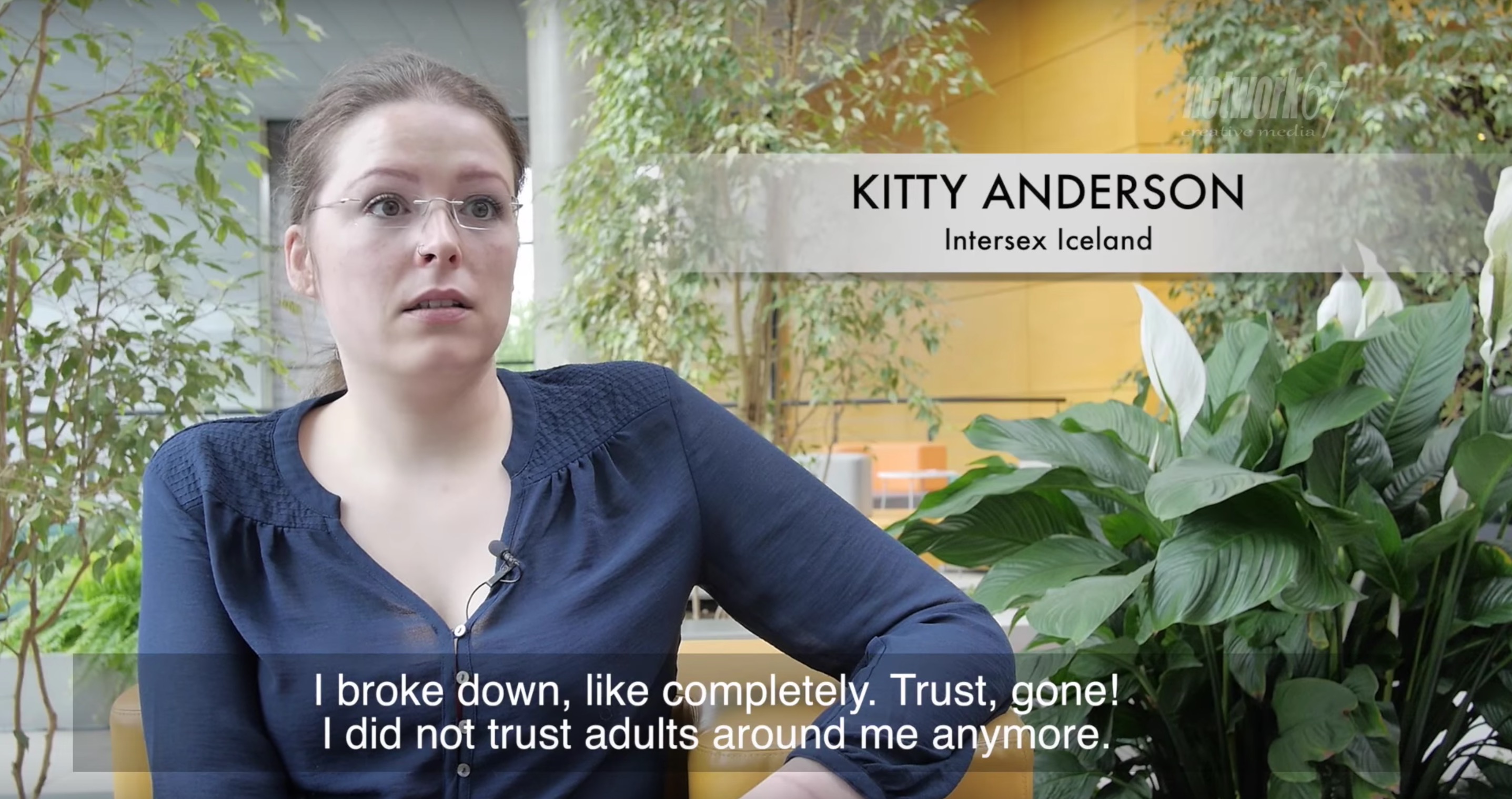 Find out more about our work in our NEWS section